Main content starts here, tab to start navigating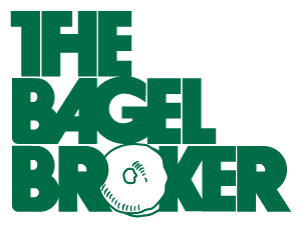 Now offering delivery and pick up orders! Please call: (323) 931-1258.
Current Operating Hours : 8:00 AM - 2:00 PM
To ensure the Health and Safety of our Employees, we request that all orders be placed over the phone or on our website. Thank You for Understanding!
To our entire family of supporters:
As COVID-19 continues to be a topic of concern for us all, please rest assured knowing that the welfare of our teams and guests is Bagel Broker's top priority. We are closely monitoring the situation on an hour-to-hour basis in regards to every touch point of our restaurants.
Our ongoing standard operating procedures are built around ensuring that cleanliness and sanitization are hyper-critical to providing a great experience for our guests. The requirements outlined by our government and county officials are merely prerequisites for us - we have and will continue to go above and beyond to ensure that our restaurants are clean and safe.
In addition to retraining and further emphasizing the importance of safety and cleanliness to our teams, here are some additional measures that have been taken in an effort to proactively respond to the situation:
Pre-shift refreshers on cleanliness and sanitation with all restaurant staff
Making hand sanitizer available for our guests
Using disposable, sanitized towels to clean every table
Increasing the frequency with which our team members change gloves
Requiring that if a team member feels symptoms, they do not come to work
Keeping the front doors of our restaurants open to allow our guests to avoid touching door handles (weather-permitting)
Temporarily removing water stations from our restaurants - guests will now request a glass of water from one of our team members
Prohibiting the filling of a personal water bottle
Since the well being of our team and customers is our highest priority, we'll continue to monitor the situation closely and will update you accordingly of any changes.
As always, we thank you for your support and look forward to continuing to serve you here in the shop, via catering, or through one of our amazing delivery partners. As a reminder, you can always order online and we will have your order ready for pick-up.